ALIWAL SHOAL: ROCK'N ROLL SHARK DIVING
South Africa, famous for its history and its safaris, now has more and more divers. They come from all over the world to discover the beauty of the seabed of this part of the Indian Ocean. Among these, those of Aliwal Shoal are the most famous ...
He's back in the Egyptian Red Sea and that's a pretty good thing. But who? Not the tourist, no. But a mythical shark: the longimanus or longimane shark. Frequently observed in the early 2000s, this oceanic shark had almost disappeared from radar. To come back better? It really seems like yes …

Over the past ten years, it is a fact that shark diving has become intensely democratized. Thus, today, it is possible to immerse yourself in the company of different sharks. Among the species with which humans can dive and interact, there are Apex predators, or, in French, super-predators ...
VIDEO TO THE ONE
Production : Pascale Briançon & Julien Marckt
AD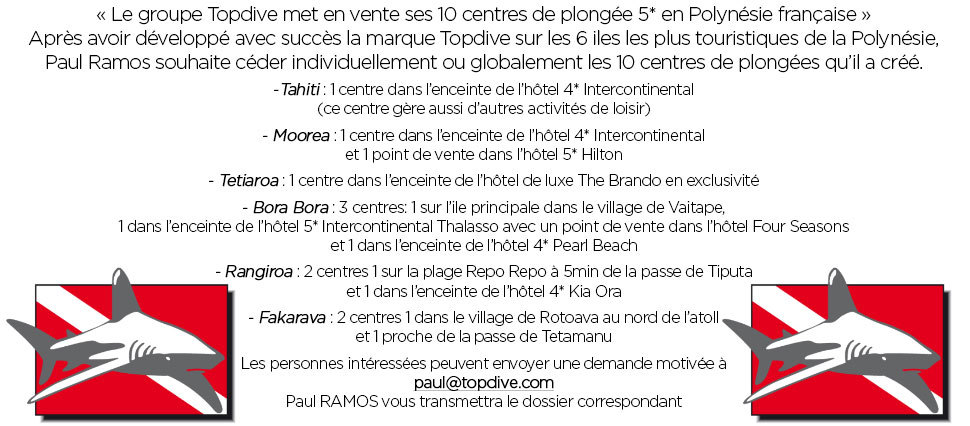 THE BRIEF
If like us, you like sharks, it's impossible not to appreciate the content of the Requiem project. A ladle of pedagogy here, a pinch of poetry there, but above all different media formats to be enjoyed ...

Canadian director Rob Stewart disappeared Tuesday, January 31 during a dive on the set of the sequel to his documentary "Sharkwater" (Lords of the Sea). His body was discovered on Saturday February 4 off Florida ...

François Sarano has a doctorate in oceanography and a professional diver. He traveled the seas for thirteen years aboard the ships of Commander Cousteau, of which he was the scientific advisor. He was the guest of the Savanturiers program on France Inter…