SIDEMOUNT DIVING, ONE (R) EVOLUTION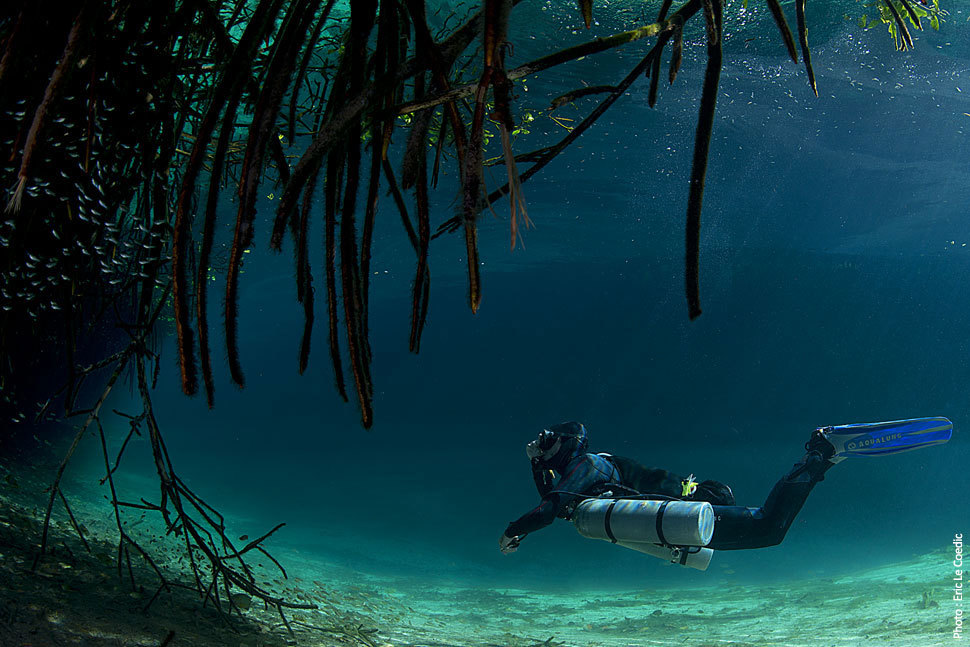 Whether it is called "English porting", "unstructured", "side mounting", it must be admitted that for some time, the sidemount has received more and more media attention. But yes, you know very well, it's about diving with a block under each armpit ... For 25 years that I have devoted myself on a regular basis to our common passion, I have never been really tempted by this type of new fashion … I was perfectly satisfied with my classic "backmount" configuration, bottle (s) in the back…
Listed as a World Heritage Site, the Sanctuary of Fauna and Flora of Malpelo is not only a major meeting place with the most emblematic sharks of the Pacific. Admittedly, large schools of hammers are often interposed between the divers and the surface, the Galápagos sharks reign supreme everywhere, the silky ones arrive by the hundreds in the rainy season. But beyond the sharks, Malpelo is also the scene of another diversity: that of infinite numbers, disproportionate sizes ...

If I tell you that it was created in 1973 by Daniel Mercier and that it is the only event of this kind in the world. Films, photographs, books, music, websites, advertising… It brings together the best productions and the greatest specialists in the marine and underwater environment… the World Underwater Image Festival, of course! This internationally recognized Festival created in 2002 a Foundation which is much less known to the public. This Foundation has the immense…
VIDEO TO THE ONE
Komodo "the new 7 wonders of Nature" part 01 de Nu Parnupong.
THE BRIEF
The iMedia Pool project under development aims to develop the use of the Dolphyn in swimming pools (diving simulation) but also to define future uses at sea (interactive exploration games, augmented and geolocated visits, etc.

The Egyptian Ahmed Gamal Gabr, 41, became, with 332,35 meters, the first diver to ever descend so deep in a combination with bottles and without assistance, the Guinness Book of Records announced on Friday ...

It is in Lyon, tonight, that Francis Le Guen will host a new conference, this time having for theme: sharks. At the invitation of Fabienne Rossier, founder and president of the Sharks Mission France association ...