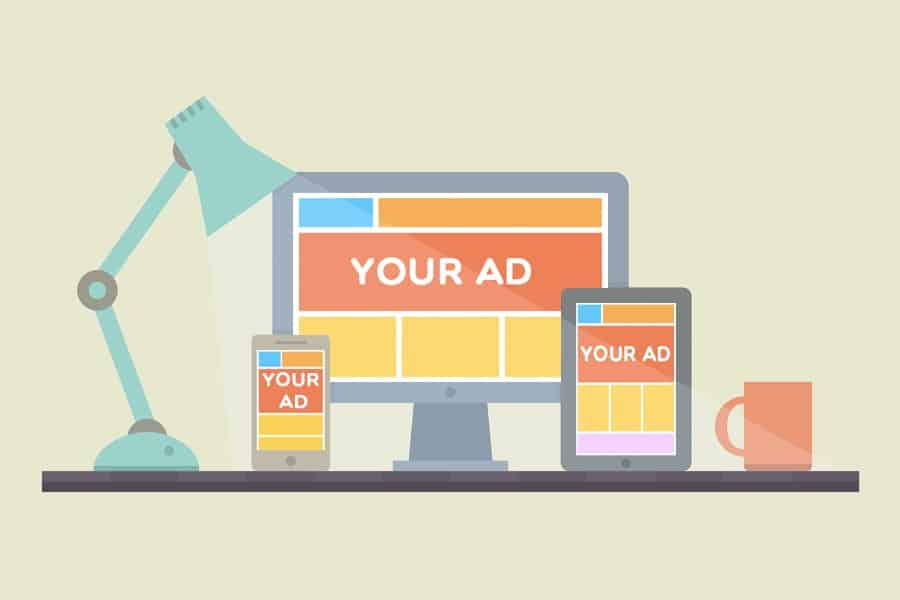 Communicate on the Scuba-People Network!
Give yourself maximum visibility from the Community of Divers, Lovers of the Sea and our 22000 members ! Promote your campaigns, your brand or your events in an efficient and targeted way, at competitive rates.
The scuba-people.com website
Top Site Banner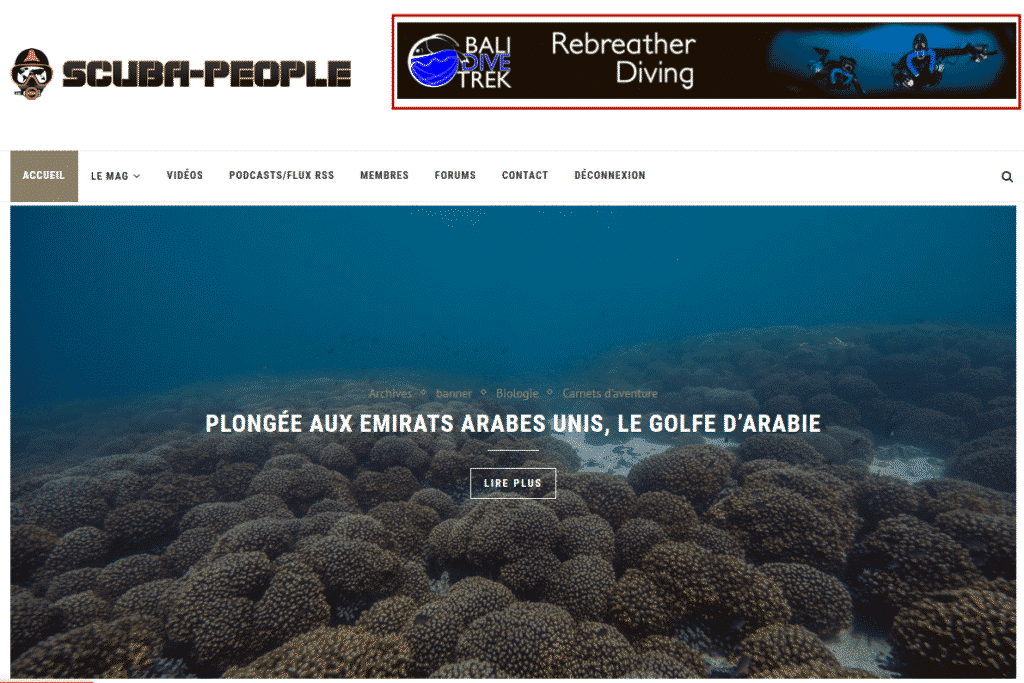 Banner at the top of the rotating website:
260 € / 3 months
460 € / 6 months
650 € / 12 months
Banner Top Articles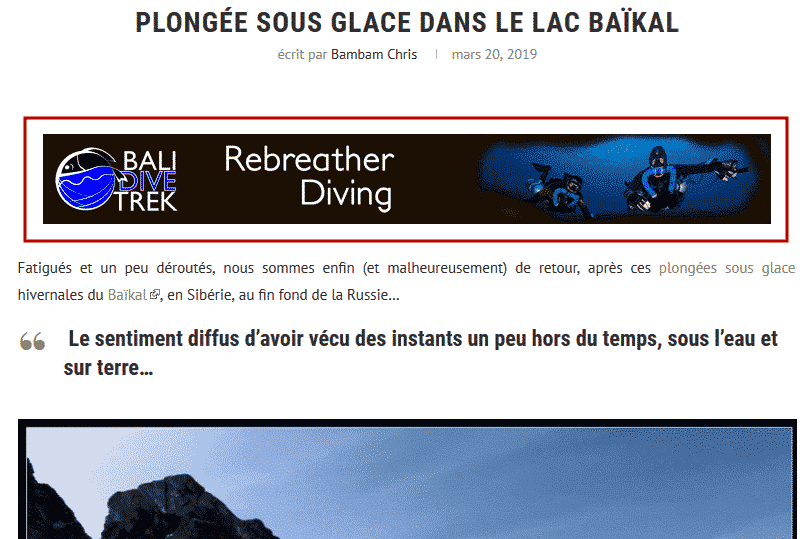 Banner at the top of all rotating items:
250 € / 3 months
450 € / 6 months
600 € / 12 months
The newsletter scuba-people.com
Dedicated newsletter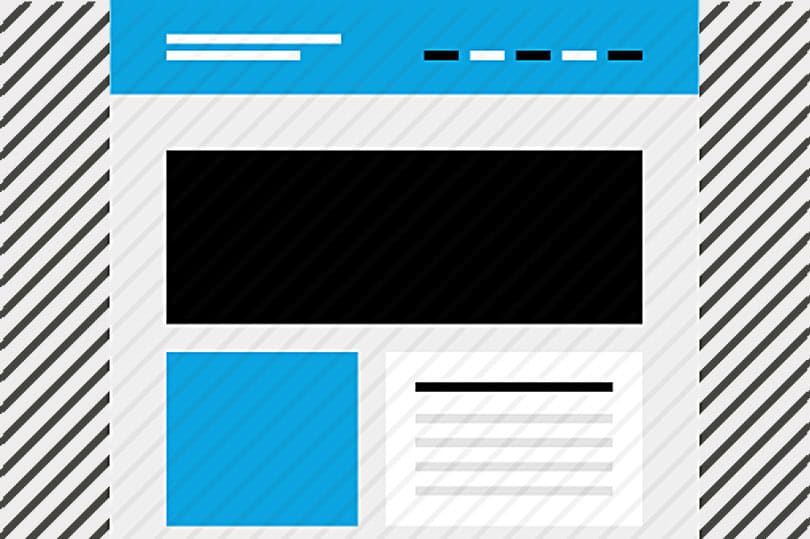 Newsletter customized to your image:
1000 € / format provided by you
1200 € / format created by the editorial staff
Photography / video / editorial services
Whether you are a tour operator, equipment manufacturer or dive center owner we can send you various photographers or videographers with whom we work. All our photographers / videographers are renowned professionals and will be able to showcase your products, your center or your region.
We also have a large image bank for all your web and graphic creations needs.
Diving center consultant
Is your center in the bottom of the wave, you can no longer renew yourself with new customers? We can come and study your center and offer you a complete report with various solutions. We have extensive experience in the world of diving with management for more than 15 years of centers with accommodation. Our expertise extends to the inflation station technique, setting up a service station for equipment, communication, marketing, commercial strategy and website development.