Definition
Box usually metal, in principle waterproof, intended to contain cameras and possibly divers in full effervescence ...
Synonymes
Hyperbaric Chamber | Therapeutic recompression box | waterproof box
Starter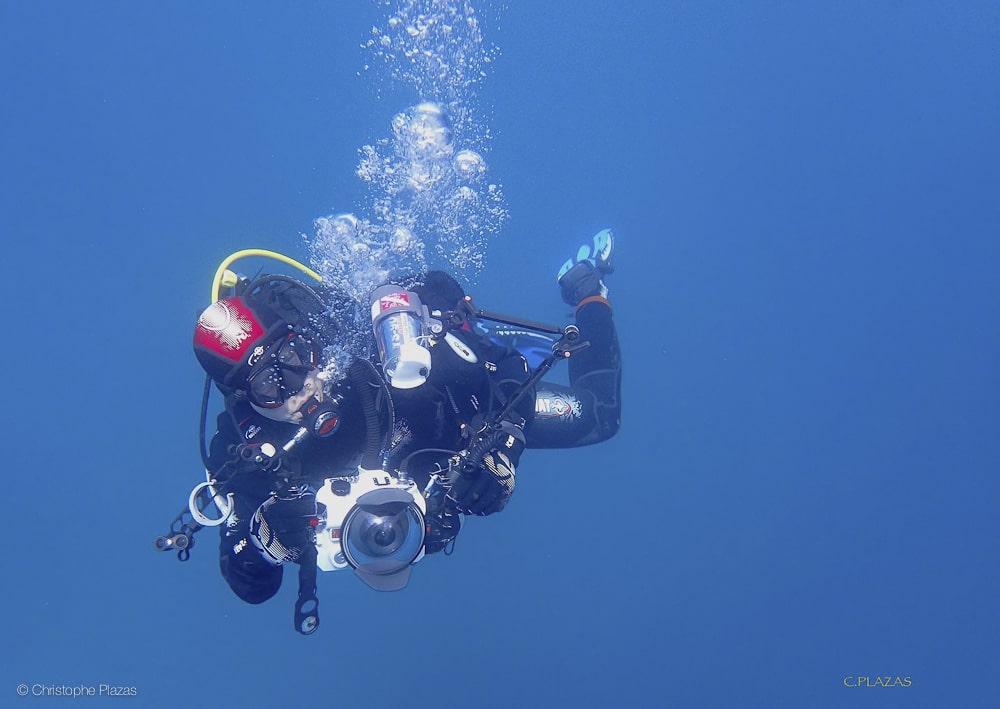 Of course, the size of these boxes is proportional to the use you want to make of them. It would never occur to anyone to try to force an accident victim to enter a box intended for a smartphone! Even with a lot of silicone ... It is also terribly annoying this habit of calling two very different things by the same name: portable, for example! Portable or portable? Box or box? The French language is nevertheless quite rich! Imagine the mistakes ... We will therefore leave aside the therapeutic aspect (with or without helium) and focus on photo and video boxes.
Horizontal PLatform
Many of these have passed through my hands, with varying degrees of success. Plastic, composite, scrap. Arms, flashes, connectors and cables, endless domes. And I have always thought that these machines, the first in any case, were especially effective for taking water samples… I myself have drowned a considerable number of more or less gold-plated cameras and cameras.
Fortunately, it is only a drop of water!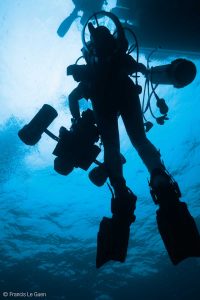 Because, needless to say, the accessory is worth its price and more so what it is supposed to keep dry: the camera and its trendy lens. So much so that the underwater photographer is practically obliged to follow an antidepressant treatment as his anguish is great with each launching of his jewel. I will always remember this dive back to Virgin Islands where a guy held his machine by both ears looking at it in the white of the dome, moaning that the caisson had taken on water. "Fortunately, it's only a drop of water! I'll open it. " he added. I had to point out to him that it was in fact an air bubble ...
And this other photographer in Egypt who, boarded the big Zodiac, had found nothing better than to let its box plunge with all its growths, at the end of a short dangler at the back, the time that it completes to take off its equipment. And to forget it! The zod starts full blast under the cries of the unfortunate who has just realized. Emergency stop, too late: on its wander, the beautiful box came to twist around the propeller in a string of air bubbles! Hence the expression: "to blow the box" ...
Desserts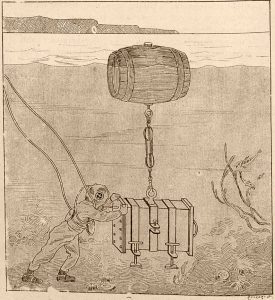 Boxes, an old idea… The first who ventured to lock a camera into a box was William Thompson in 1856. He took a "half air, half water" photo. But in 1893, Louis Boutan went much further, taking the first underwater selfie in the process. Quite a case ...
With his brother Auguste, Louis had tinkered with a wooden box containing a "Detective" camera. He then had to dive in a heavy diving suit, to install the box 3m deep on a tripod. Then he plunged back into his swimsuit, in front of the camera. At the time, the exposure times on a glass plate lasted from 10 to 30 minutes for a correct exposure. We don't know how they did it but, mThey were worth knowing how to hold theapnea...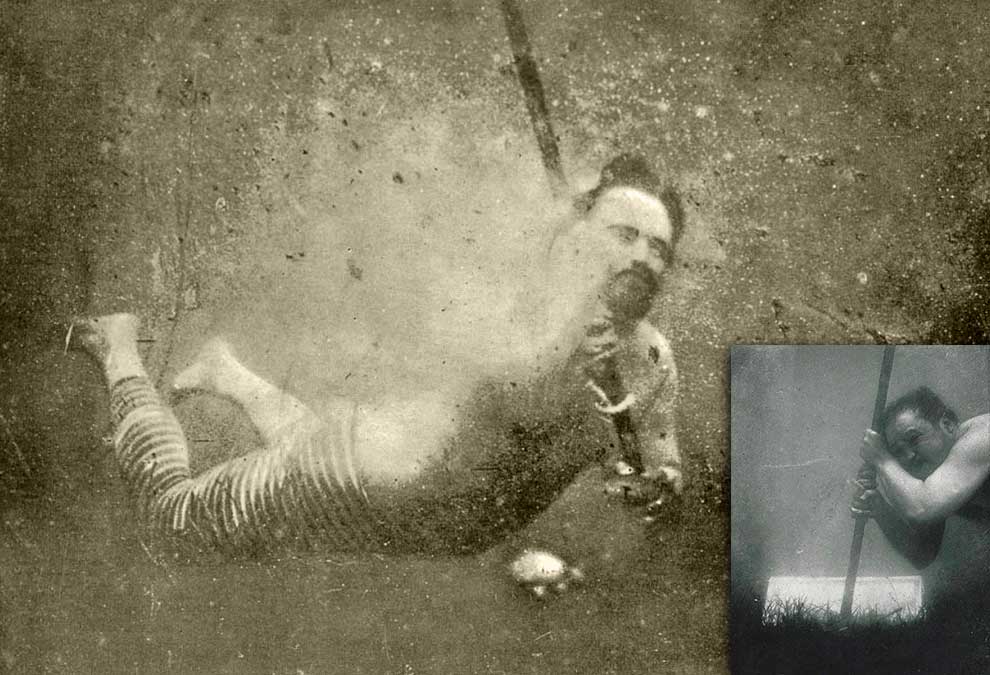 See you soon for a new definition of Scuba Bécédaire. The irreverent lexicon of diving, but not only. Because sometimes ...
Francis Le Guen
Coffee
Reconstitution of the first dives of Louis Boutan, on the occasion of the Barcelona...