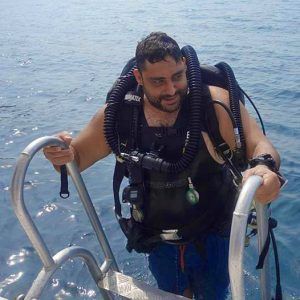 Christophe Chellapermal
Christophe grew up in Dubai in the United Arab Emirates, but began diving at the age of 12 in the Mediterranean Sea, in Cap d'Antibes. In 1998, he graduated as a Padi instructor in Mexico where he experienced his first CCR dive on a dolphin.
After several years of studies in shipbuilding and tourism, he opened his first diving center in Oman in the Strait of Hormuz. During more than 15 years of activity, he acquired a great experience in diving, which allowed him to become an instructor trainer at Iantd, Tek and ccr instructor at TDI and Msdt at Padi. During these years he rediscovers one of his first passion, photography. After turning the page on Nomad Ocean Adventure. He decides to take over Scuba People magazine, where he is now the editor and director of the magazine. scuba-people.com.
---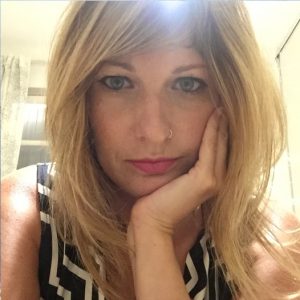 Aurélie Kula
By pursuing studies in sociology in the United States and then a photography school in England, Aurélie developed an international interest very early on.
A trained photographer, after spending three years perfecting film photography in Barcelona, ​​she returns to France and focuses on journalism.
Editor-in-Chief for two years for New Wave Magazine, specialized in music press, it is now diversifying into Freelance in several areas: journalism, communication and press relations.
Since October 2017, she practices in the diving sector, which leads her to contribute actively to the magazine Scuba People.
---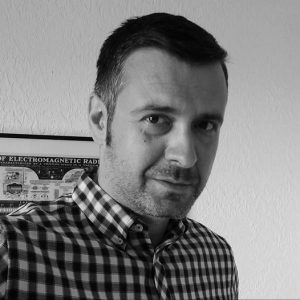 Vladimir Andrijasevic
Vladimir designed the new version of scuba-people.com in 2018 and is the webmaster of the site.
He discovered internet in the early 1990 years with his 14.4 Kbps modem. Since then, he has never dropped out and stopped being interested in the evolution of digital trends.
In addition to Scuba-People, he works as a Communication and Marketing consultant, on missions as diverse as webdesign, social networks (community manager), auditing, the implementation of communication strategy, web writing, e-mailing campaigns, UX consulting or website design.
You can find his work and his blog on his site website creation in Nice
---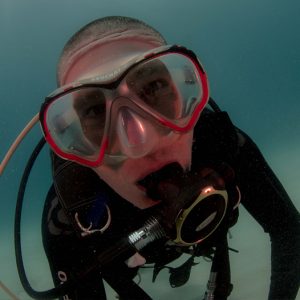 Pascal Q
Pascal Q, known as "PQ de Nomad" has been a diver for 15 years for love, an instructor for passion and has 1000 dives all over the world to his credit.
After having followed Christophe the current boss of Scuba-People in his old center for several years in Oman, he joined the Scuba-People adventure and is now part of the staff.
Among other things, Pascal is assistant during Mag reports, writes articles for the site and feeds the Facebook page.
---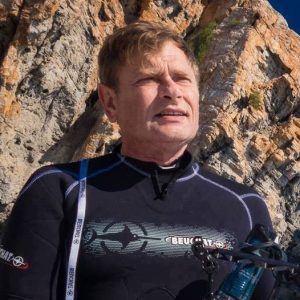 Francis Le Guen
Photo-journalist, author and host of television series devoted to the sea, adventure and the environment (more than 130 broadcasts around the world). Writer and collection director at Glénat. Founder of the monthly title Plongeurs International, the first interactive magazine Plongeur.com and author of the redesign of the magazine 2.0ctopus.
Diver since the age of 8 years, explorer for more than 40 years (several world records in underground diving), he has dived all over the world, at sea, in fresh water and underground. Francis is now an expert on new media and leads very active communities. Find it, among others, on Le BloGuen.
Present since his creation on Scuba People, which he feeds in tickets and other hilarious podcasts, he practices today the least possible recreational diving because, as he says himself: "It reminds me too much the job" ...
The BloGuen: www.blog.francis-leguen.com/
The site: www.francis-leguen.com/
---