Close to Europe and offering excellent value for money, if not the best, the Egyptian Red Sea is a must-see diving destination. Especially since once crossed the surface, its waters offer a fantastic diversity of underwater species. A large part of this abundant life is found at the liking of a hundred remarkable sites, spread from north to south and most of them accessible to the greatest number, that is to say from level 1. History to sink definitely the highlight, we will add a large handful of mythical wrecks, a sun present all year round and clear water, oscillating according to the season, from good to warm.
Security Update
It is true that Egypt has been the victim of a turbulent political context that has endured. Since the famous Arab Spring of 2011, between social demands and political instability, public order has been strongly disturbed in the country's major interior agglomerations.
However, there are a few distinctions to be made. First, no riot affected the Red Sea coastal area. Moreover, the shores of the Red Sea have never been subject to any curfew or state of emergency, a finding that the local diving centers have constantly proclaimed since 2011, underlining a calm and calm situation. peaceful (access the article "Diving in Egypt… I'm going… I'm not going).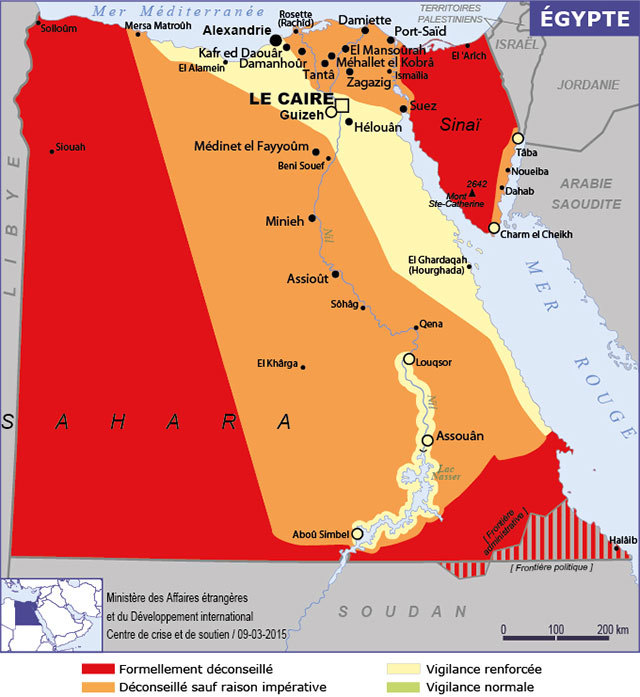 Finally, with the exception of the Sinai Peninsula, and for reasons of struggle against the central power dating back well before 2011, no attack against Westerners has been committed so far, nor in the cities of the north nor in those of the South.
Hurghada
Concerning precisely the most developed of all the cities of the Red Sea, Hurghada, several things can be said. Chaotic at first glance for the novice, the city is organized into districts that can be reached by taxi, a cheap means of transport if you find out however about the prices of the races in advance.
In addition to the south, which is the hotel zone, at the intersection of Sakala and Hadaba, is the tourist center and its multitude of clothing and souvenir shops of all kinds, restaurants and bars. Other bars, and for disco party goers, are also located all along the new Hurghada marina.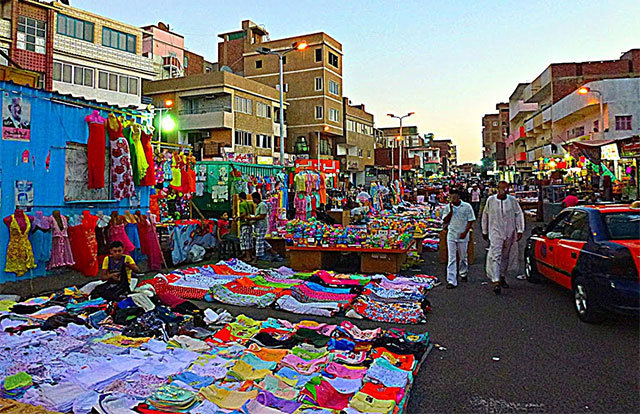 Finally, recommended passage in Dahar, old Hurghada. This labyrinth of pedestrian streets is home to street vendors, jewelry stores, spice shops and typical small restaurants, plus other surprises ... In short, a souk as we like them, both colorful and warm.
The diving center
Alysés Diving facilities are based in the Aqua Fun Hotel, on Sheraton Road). This Aqualung partner center has three main characteristics.
First of all, it is a French-speaking dive school affiliated with FFESSM (SCIA) and PADI, employing French and Egyptian instructors who speak our language.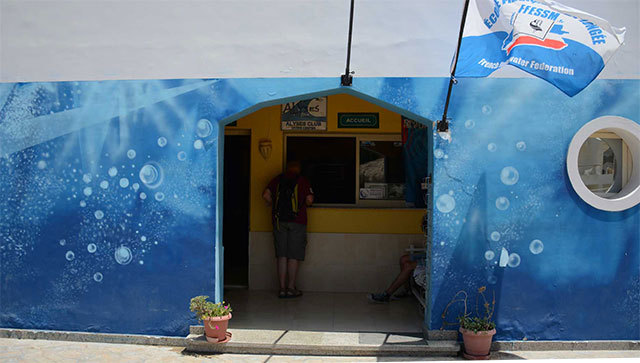 Its founders, Alain and Sylvie Surina, can boast of a great experience of the Red Sea, a long time in this case of fifteen years, including ten years of presence just on Hurghada.
Alysés Diving has acquired several copies of underwater scooters, which prove to be a good help for divers with reduced mobility on the one hand but also to discover or rediscover sites to valid divers, outings to the sea. day, daily, or cruises.
Team
Led by the dynamic and smiling Sylvie TURPIN-SURINA, who will speak later, the Alysés Plongée team is made up of dedicated Egyptian technical and administrative staff.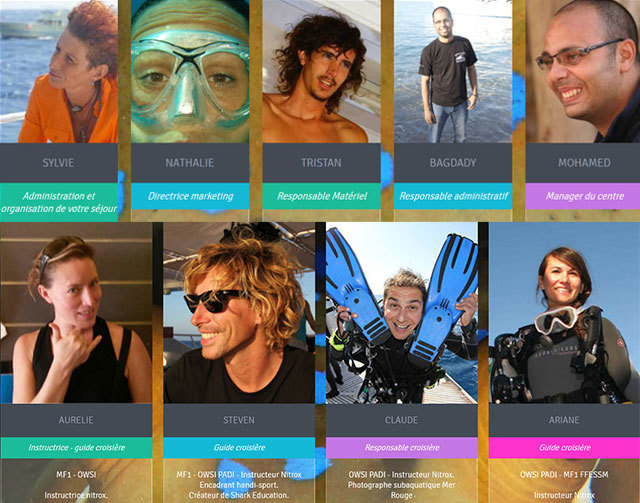 All instructors are certified Nitrox and MF1 / BEES1 and / or OWSI PADI. With Claude, cruise manager, Lionel, Réda and Célina who are present all year long on the structure, the cruise team is reinforced by StevenFounder SHARK EDUCATION, from the end of June to the end of October, a period conducive to thematic cruises, in this case "CROISIÈRES SHARKS".
Training
Alysés Plongée offers FFESSM and PADI courses, ranging from 1 level to MF1 via children's and Handisport diving, FFESSM side and Scuba Diver to Dive Master for Padi. Bridges or equivalences that allow for double certification are also possible.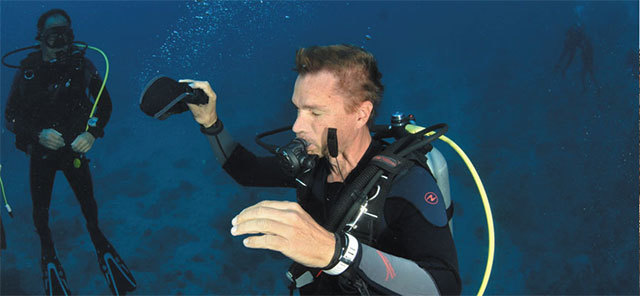 Technical diving is not left out, with the possibility of training in mixing diving, that is to say in the use of Nitrox and Trimix.
The dives
Visibility often remarkable, almost tropical water in summer, an intense and varied underwater life and a majority of sites accessible to all, that is for the generalities.
From Hurghada, the diver will be offered more than sixty options. The strengths of these different sites are their diversity, and atmosphere and relief. In front of the mask, scroll through coral gardens, plateaus and vertiginal walls, including those famous Abu Ramada North and Police Station, as well as a few wrecks. Many of them have the distinction of being sheltered from the prevailing north wind, which sometimes blows hard.
While cruising, the weather can be a problem and the current can be there. This is the price to pay for often spectacular immersions. The big one is never very far, many predators, sharks in the lead, patrolling in the blue or along the drop offs ...
The boats
The Alysés Plongée fleet is made up of two boats of different categories, specific for cruises. These are M / Y (for motor yacht or motor yacht) C-Echo II, and Baronessa.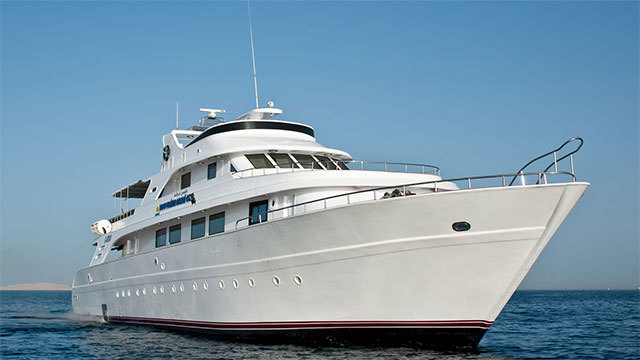 36 m long, the M / Y C-Echo II (24 divers) is a comfortable boat combining power and stability. It will take you to all the sites of the Red Sea, from north to south via the Brothers Islands, Daedalus… All cabins are air-conditioned and have bathrooms with WC and shower, a spacious dining room, living room , bar, solarium… etc, without forgetting a rear diving platform designed by divers for divers.
As for the M / Y Baronessa, with its "only" 26 m, it represents the ideal vessel for embarking small groups or opting for a privatization with friends, eleven divers maximum. Friendly atmosphere guaranteed!
The itineraries
Getting on a beautiful, functional and well-equipped boat is good. But beautiful courses are even better. This is good because the different circuits offered by Alysés Plongée will delight the most demanding, with nearly ten routes (Tiran / North, BDE, Marine Park, Fury Shoals, St John's) and different combinations of routes (North / Brothers, North / Safaga… etc). On the program, some of the most beautiful and spectacular reefs, drop offs and coral gardens in the world. A vast array of sites which are located, among others, at the foot of the mythical islands of Brothers, Rocky Island or reef Daedalus.
Let's not forget the metal as many wrecks are on these routes, including the remains of the north with, in particular, the legendary Thistlegorm, a real underwater military museum and the ghostly Rosalie Moller, or the photogenic Giannis D, lying at the foot of Abu Nuhas reef and very accessible.
What, therefore, largely satisfy the tastes and inclinations of everyone!
The themes
To add even more interest to a cruise, theme trips are offered depending on the itinerary chosen. They can focus on photography, family, biology or even target the discovery of a particular species, such as dolphins or sharks.
Regarding the sharks, the best way to meet them in the Red Sea is undoubtedly to register for a Shark Education cruise seminar, escorted by the recognized expert that has become Steven. Specialist both sharks, with whom he dives all year round the world, and the Red Sea, with several thousands of immersion to his credit, from the northern coast of Egypt to those of the Eritrea through Saudi Arabia, our man has no equal to find and approach hammerbanks, gray sharks or shy fox sharks.
A word from Sylvie
"If I have to summarize today what ALYSES is, it will be in two sentences. First and foremost a great family story with great HUMAN encounters and a real sharing of our passion for diving!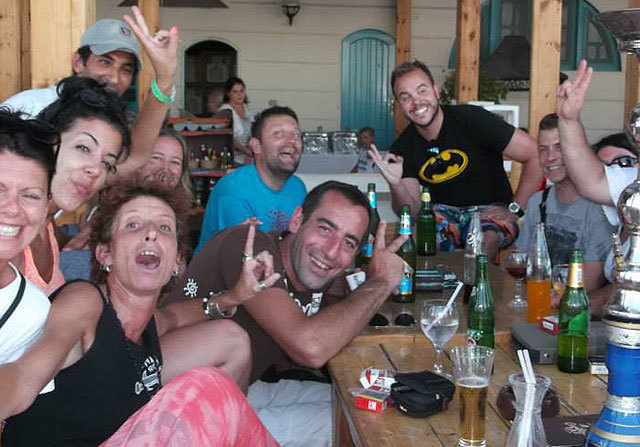 Then, it is in a warm atmosphere combining professionalism, security and exchanges, that our entire team continues to evolve by offering different and individualized services while remaining on a human scale.
You will have all understood it ALYSES IT'S DIVING AS YOU LIKE IT! "
More: http://www.alysesplongee.com/