On April 22, Pascal Martinie, Regional Manager for PADI Europe, published a post on the PADI Europe website. He announced the end of the agreements between PADI and the FFESSM.
We deliver it to you in extenso: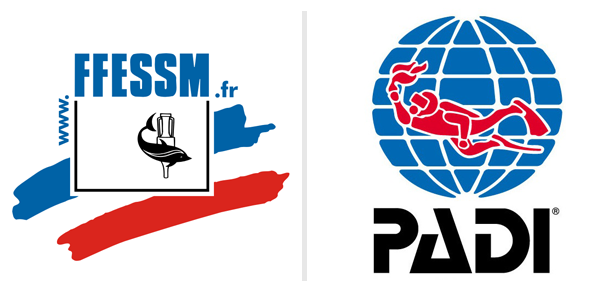 "PADI and the FFESSM had set up an agreement concerning certification gateways in 2006.
As a result of changes in the programs of both organizations in recent years and changes to the rules by the Director of Sports in 2010, the agreement has become obsolete and unnecessary. PADI has been happy to have been able to cooperate with the FFESSM for many years, and we are pleased to welcome a new phase of cooperation.
However, PADI EMEA would like to take this opportunity to communicate to all its members that the agreement drawn up and signed in 2006 is now complete, in accordance with Article 3 of the Convention for the following reasons:
First, there have been significant changes since the signing of the said convention, making it inadequate, in particular for the following reasons:
- The lesson PADI Open Water Diver has been completely revised: the program is different
- The course PADI Rescue Diver Many exercises have been completely revised and added to the program.
Secondly, the 18 June 2010 decree, signed by the Director of Sports, amending the regulatory provisions of the Sport Code, redefined the divers' skills under Annex III-14-a, making the procedures for obsolete different training organizations within the French territory.
Once again, we look forward to the cooperation and collaboration between PADI and FFESSM in France to pursue a healthy, reliable and responsible development of recreational diving.
For more information, please contact the Training Department by email at training.emea@padi.com.
Your PADI EMEA team "
---
FFESSM side, no comment… to such an extent that the only page available on the official site still speaks of the existence of FFESSM / PADI and SSI gateways...