Henri-Germain Delauze died on Tuesday 14 February in Marseille. Undeniable pioneer of the underwater adventure, founder of Comex, who has long reigned supreme over industrial diving. Becoming a so-called captain of industry, he had managed to preserve his adventurous soul, thousands of dreams, and untouched wonder.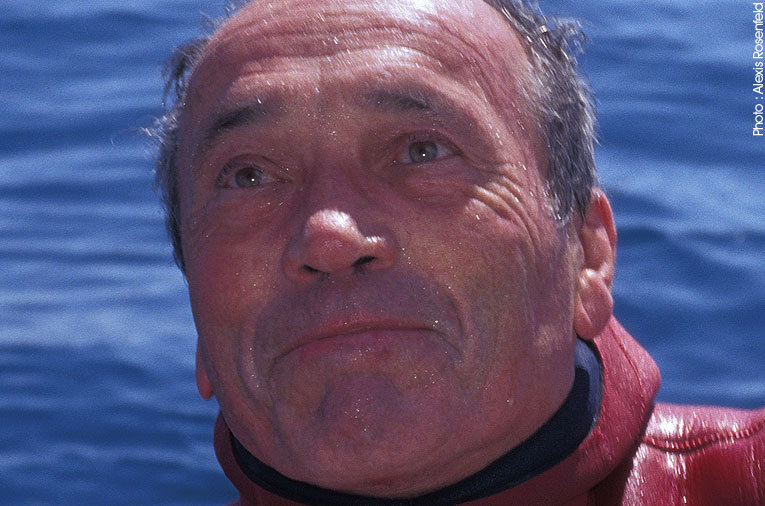 HAPPY AT SEA
A smile on the front of a boat. This is the image that should be preserved: his intact wonder, his obvious and very simple pleasure when he was at sea. On board the Minibex, in the bay of Marseille or in the waters of the Mozambique Channel for which he had kept a particular attachment, he was on the water as soon as his obligations allowed him. And his office, in his house in Saint-Nicolas, was on stilts, a little lookout forward at the entrance to the Old Port, full of files, projects, upcoming expeditions: because the role given to dreams and enthusiasm never left him.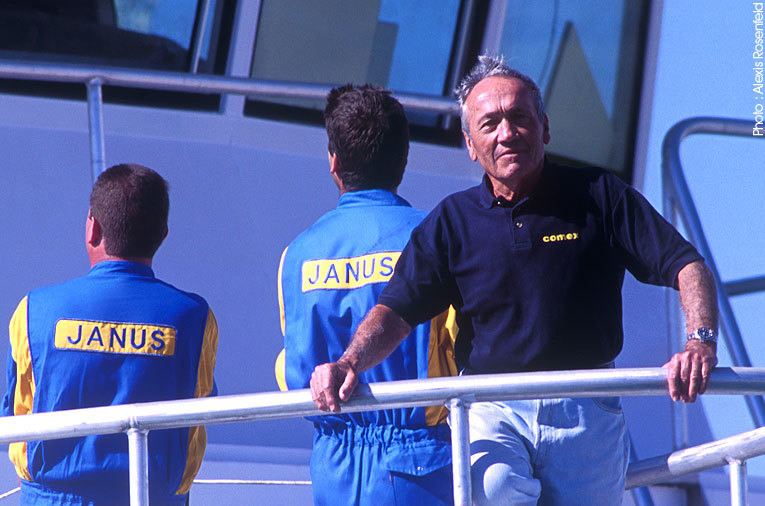 MORE FISH THAN TERRIEN
Henri-Germain Delauze did so many things during his life that it would take a book to tell it, as Alain Dunoyer de Segonzac did with "A conqueror under the sea." Visionary, man of businessman, leader of men, charming gentleman and formidable negotiator, he was all that. But he was also, let us remember, a diver more fish than land: I remember a dive in the bay of Marseille, on the wreck of the Chaouen where a magnificent school of wolves awaited us that day. A stroke of the palm, and he was already far ahead. He was over 65, and we barely 25 ...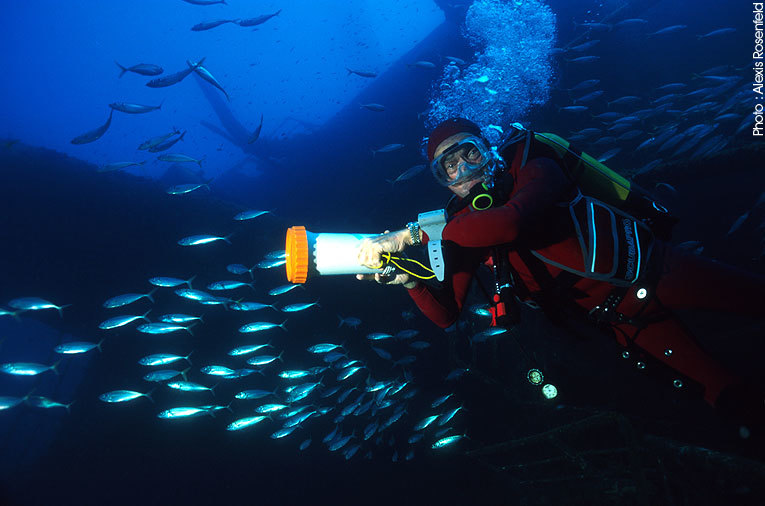 FROM MADAGASCAR TO CUBA
Born in 1929 in Vaucluse, Henri-Germain Delauze studied engineering at the Ecole Nationale des Arts des Métiers in Aix en Provence. At 20, a very young graduate, he left to do his military service in Madagascar. He finally stayed there for 3 years, and discovered the profession of a diver. At the end of 1952, he returned to France, and worked a few years for the OFRS, the French Office for Submarine Research, with Commander Cousteau. Then in 1956 he joined the public works company of Grands Travaux de Marseille. It was in this context that he spent two years in Havana to build an underwater motorway tunnel: the first of its kind, built using caissons made in a dry dock then assembled end to end by divers.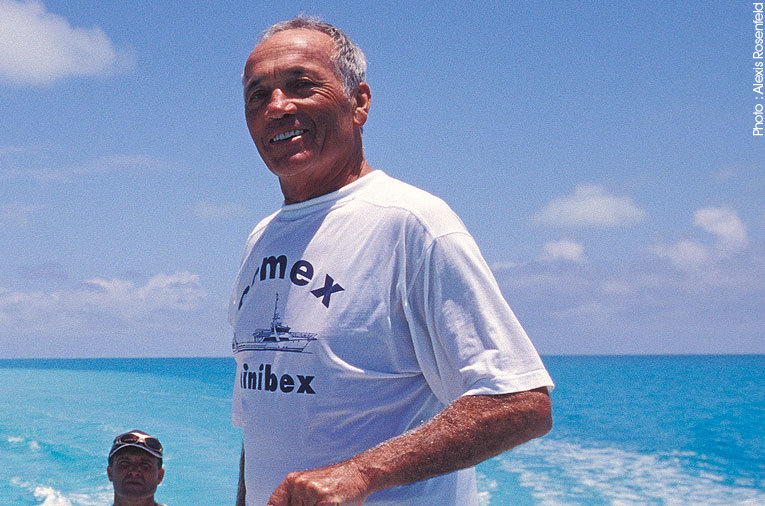 FROM BERKELEY TO BATHYSCAPHE
He then spent a few years in California, where he obtained a Master of Science in Marine Geology atBerkeley University. An American parenthesis during which he worked in particular as a consultant for the US Navy; he also dives as a geological consultant in Monterey Bay, for Californian oil companies. On his return to France in 1962, the CNRS asked him to create and direct the laboratory of bathyscaphes ! He is only 33 years old, but already an extraordinary experience. For five years, he will be the scientific coordinator of the exploration of the abyssal pits by the Archimedes submarine, in which he will dive himself, to a depth of 9545 meters!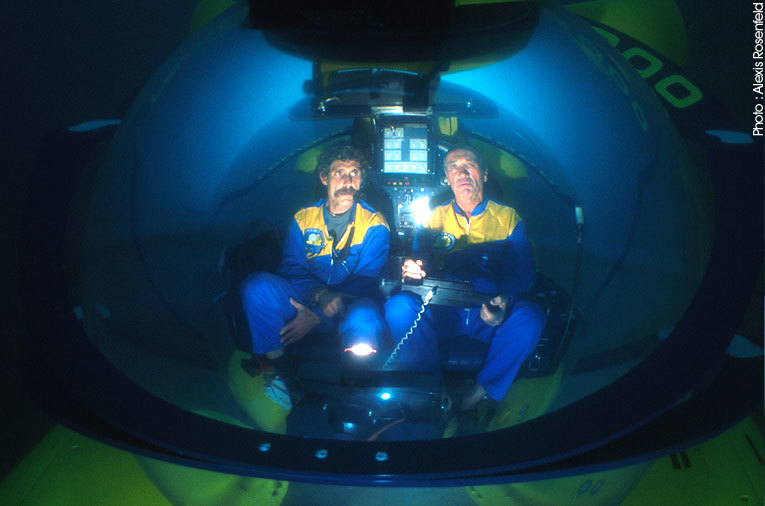 OFFSHORE BUILDINGS AT THE HYPERBARE CENTER
The 3 October 1961, he officially founds the Comex, Maritime Expertise Company: the great adventure, nourished by all his previous experiences, can begin. And very quickly, Comex will occupy a leading position in offshore oil diving: all over the world, on all sites, Comex's divers are at work. We all remember Operation Hydra X, when Theo Mavrostomos reached a depth of 701 meters, at the Comex hyperbaric center. But, if the experience is unique, it is only a tiny part of the adventure: the history of Comex, for 50 years, has been both an industrial saga and a formidable dream machine, extremes to the prowess of the Rémora 2000 miniature submarine, including medical and scientific advances and archaeological excavation campaigns carried out from the Minibex.
DIVERSIFY THE SECTORS OF ACTIVITY
Over the decades, as the Offshore market has changed, Comex has had to adapt and reorganize. In the early 90s, Comex Services had to be sold to the Stolt Tankers & Terminals Group, and the other subsidiaries of the group developed. The situation is no longer the same but the adventure continues, and other fields are developing, such as robotics, space with the training of cosmonauts in swimming pools, leisure activities with in particular the seabus, a tourist submarine. installed in the Bahamas, or industrial maintenance and robotics with Cybernétix.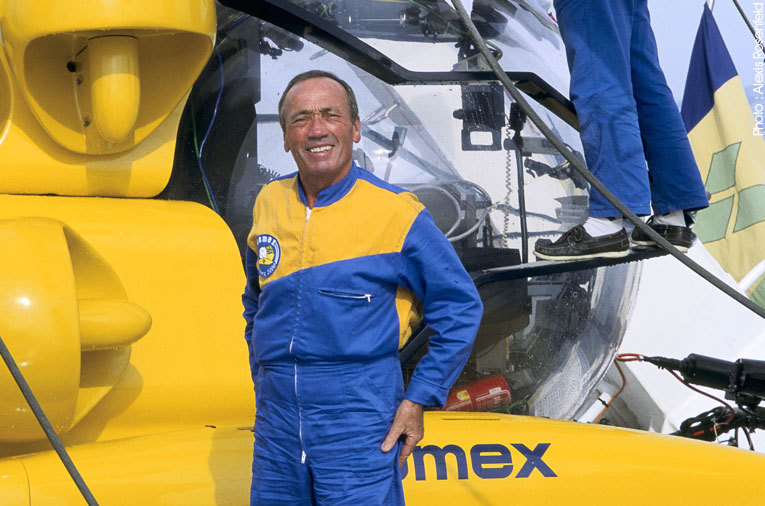 THE PASSION OF EPAVES
He also liked wrecks. Whether laden with treasures or simply history, sunken ships have occupied a large place in his life. He loved this feverish research, this incessant mixture of science and chance, of disappointments and magnificent surprises: research carried out to find Antoine de Saint-Exupéry's plane in the fields of ancient amphoras sunk for more than 2000 years in bay of Marseille, through the discovery of a submarine disappeared during the Second World War, he multiplied the campaigns. Generous, he shared his passion and always left the Saint-Nicolas door ajar, and a place on Minibex, for a few friends.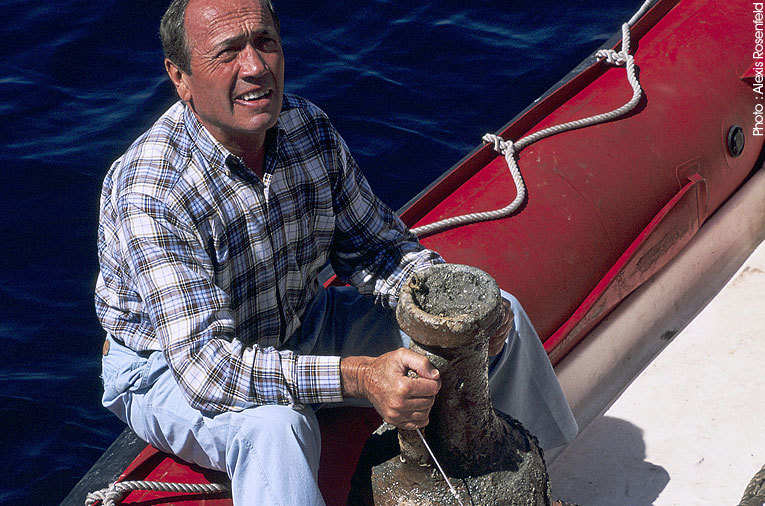 In the last issue of Comex Magazine, published in January and devoted to 50 years of Comex, Henri-Germain Delauze said: "If I had to start over, I would do exactly the same thing". May we all, at the end of our life, express ourselves in this way.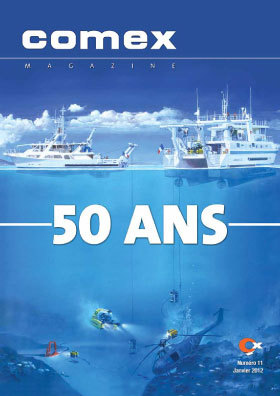 COMEX MAG: 50 years
Text:
Isabelle Croizeau
Photos: Alexis Rosenfeld