Now a days, it is certain that we, divers, could be pointed out for our practices. In fact, at a time when the poles are melting at high speed, the forests are going up in smoke and the oceans are sterilizing: the environment is factually shred to pieces by economic growth. However, we recreational and professional divers alike are in love with nature, nostalgic of Cousteau's adventures and maybe also a lost romance of the big blue. Ultimate paradox: the diving industry operates solely on growth and productivity.
To succeed, you have to sell as many trips as possible, do the most certifications, create and manufacture ever lighter, more efficient equipment ... And what about our great explorers or marine biologists who go to the other side of the planet in carrying entire containers of material? There is no denying that diving is driven by consumption; even if it was for us, at the very beginning, a hobby and a way to explore a new world. We do not seek to point the finger at certain people or companies: we ourselves are involved in this problem; however, we hope to open the debate through this article because these questions deserve to be asked. Isn't it important to think about the environmental impact of our activity? To rethink our way of consuming?
Eco-tourism
For several years, many operators have been using the "green label". You must stand out for your "Good Actions", and can be beatified for it by so and so NGO's. And that's how, with a magic wand, thanks to the sweet magic word of "marketing", we quickly forget the carbon footprint of our flights by plane, our journeys by boat or even the fuel bill of our liveaboards.
Reassured by your purchase in a "green" travel agency, you tap yourself on the shoulder, on your achievement: you are an environmentalist, why wouldn't you, after all this is what was sold to you. Currently, we are diving head on into "greenwashing", a marketing term coined by hoteliers in the sixties. You may have probably already noticed it, these little hotel manual which asks you to bring your towel "to save the planet"…
While this is actually a clever subterfuge to make big savings in laundry! The idea was a great success and was used in all ways to give customers a good conscience…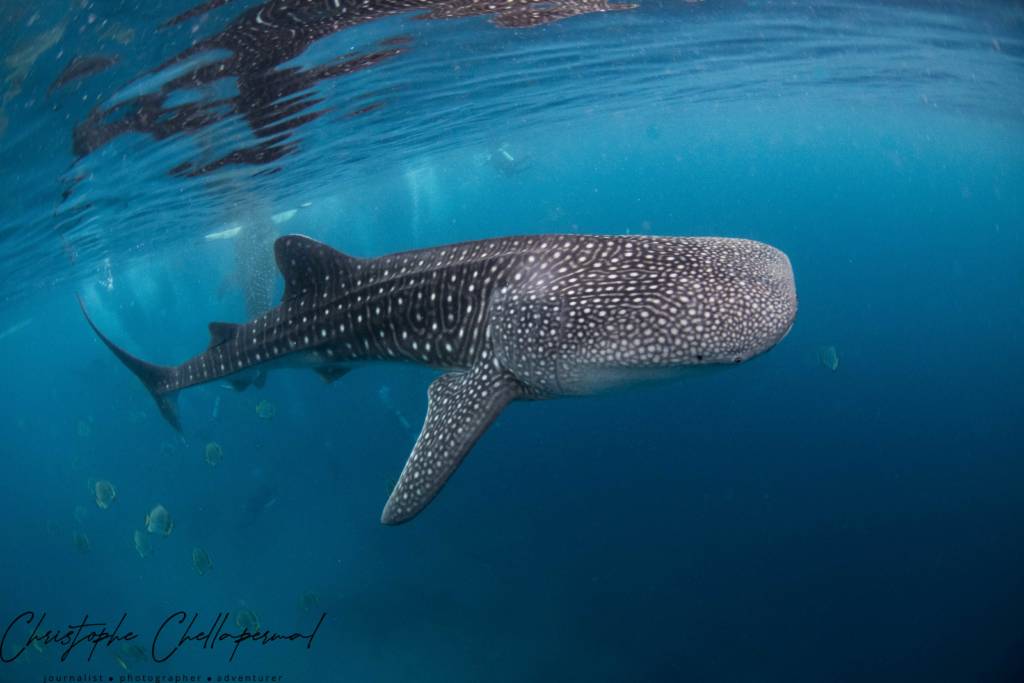 Despite the summer period which is peculiar to excess, let's not get lost. Eco-tourism, the real thing, does exist and even occupies an important place. An alternative which often allows local populations to have a cleaner source of income. For example, in the Philippines, in Oslob, local fishermen used to hastily engage in whale shark fishing. Nowadays, any slaughter of these now sacred animals would be frowned upon. If these sharks are indeed a gold mine for the region and these animals are under great tourist pressure, it must be admitted that the Filipinos in this once very poor region now enjoy promising infrastructure and a different future for them. future generations. Of course, we are far from the idyllic and romantic scenario of eco-tourism, but this is also the reality on the ground, no offense to some.
The basis of eco-tourism, it must be remembered, is actually this: distributing the wealth of tourism to local players rather than making a fortune for a large hotel groups. What better way to travel than homestays? Thus, you will be sure not to discover a laundry manual in your accommodation; and the local cultures will hold no more secrets for you.
There is also another tourism often promoted through association, participatory sciences, this type of tourism has direct benefits for living organisms which are equally beneficial for local communities.
Travel Travel…
We won't be teaching you anything: pretending to be "green" while flying it is one of our greatest contradictions. We all dream of dipping our fins to destinations with warm, white sands. Yet there are quite a few nowadaysNGO which allow us to calculate our carbon footprint of our flights. Some of them even give you the incredible possibility of making a donation for a sustainable development action that would "offset" your carbon emissions: a very small gesture but that could make the difference.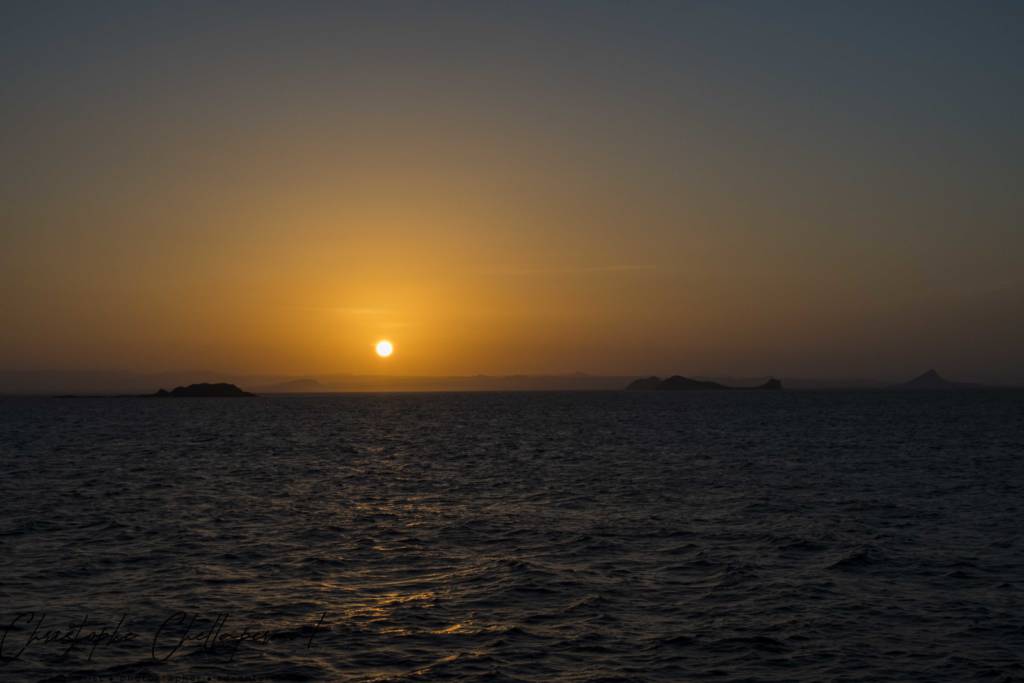 As the saying goes: maybe it's time to acknowledge the elephant in the room? If we believe the trends in the country of Greta Thunberg , flying is not well seen. On social networks, the Swedes do not hesitate in their entourage to practice "social shaming" of those who dream of going under the sun. Maybe we should fall back on local tourism? And if that were to be the case, what would happen to "ecotourism" destinations, like Oslob for example, which are entirely dependent on foreign capital? Could this be the end for them of an El Dorado? Thiscould be another good reason to create more Marine Parks and protected areas…
Speaking of travel, how not to mention international educational agencies, it must be admitted many have been using "greenwashing" and in doing wave any responsibility despite their business model which often targets "millennials "By selling them a ready-made career as international instructors? Here we are talking about travel culture, "nomadic" lifestyle ... Travel uninhibited in all its beauty; accommodating lifestyle, perfect clients, who never stops being consumers. In other industries consumerism is questioned ad many have recognized that perpetual growth is not achievable and needs to be rethought. However, in our industry as in all others, it is urgent to question how we do things, maybe now more than ever.
friends of the animal world
We promise you, as Scuba-diver we are the defenders of the life aquatic! We as divers are for sure the best speakers in terms of ocean conservancy, this would seem is the common belief of most divers. Yet, we bear witness to the extinction of the Ocean in our indifference, we would be like passengers of a titanic except we are calmly seated while the ships is slowly descending into the abyss.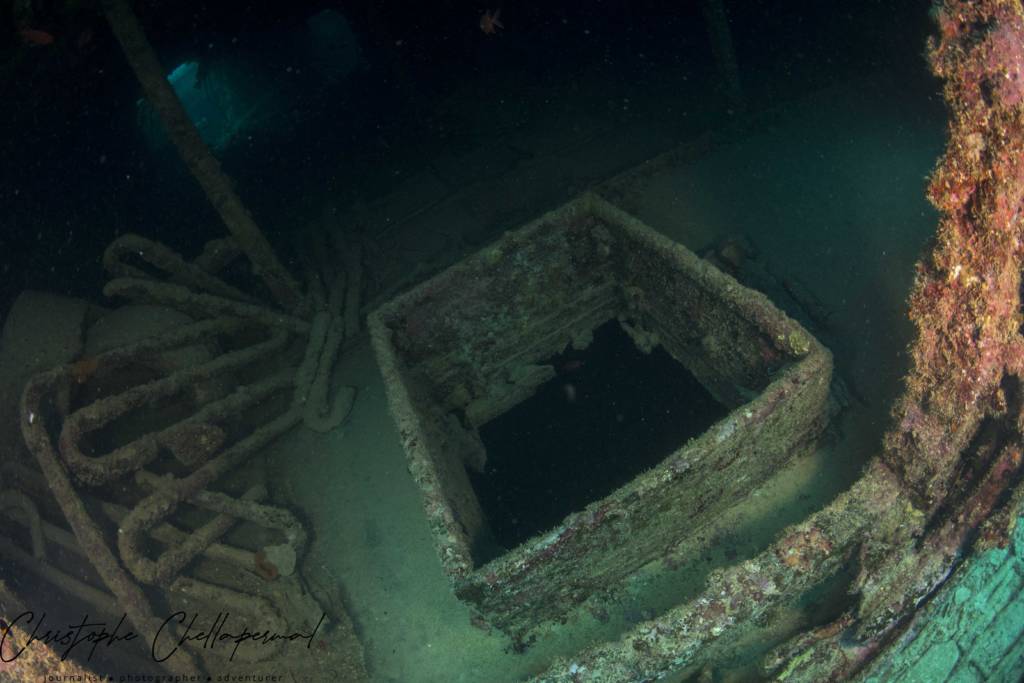 But we also erase our responsibilities at a crucial moment, when the living needs us, which is the case for example in the Reunion islands. Faced with a handful of diehards, we allow the slaughter of sharks to be carried out in total indifference. Buoys fitted with baits have been placed as far as certain dive sites! Where are our brave associations? The island, however, has no shortage of famous photographers; what sadness for this art which is now strictly limited to glorifying beautiful underwater encounters… One would think that there is nothing better than photos to illustrate a problem; it would be even more effective when you have managed to capture attention through honorary awards and have been "acknowledged".
It's so much easier to die of your contradictions than to live them ...

Albert Camus
Next Gen?
The next gen is here? Unfortunately no, and we are not talking about the latest such Asian phone. It must be recognized that this unforgiving underwater universe is no longer in vogue, the population is aging and shunned by youth except perhaps in freediving. They all look alike: they are "in", youthful forces, wear faded jeans, fake or real adventurer's beard but above all, they forgot the main thing through social media the living and the human!
Fortunately, others stand out through science. But for the most part, existence consists in selling their own person or bubbles of dreams to transport your imagination, as if we had to forget reality. They are totally symptomatic of the problem and the issue: consumerism !
Testimony
Last summer The director of a center in france spoke to me of his personal experience, he had decided to slam the door of the center in question at the end of the season ending a long career in the industry. After 7 years of activity, disappointed, it was not the values ​​he expected, below his testimony:
I can confirm that today some players in the diving business are ready to do anything to make more money. Take 60 divers the same morning to the same site to optimize profitability, do not hire (at the risk of neglecting safety) and force its staff to support security for 4 boats on the same site, organize underwater photo sessions with plastic decorations to invoice a VIP service. (Decor which will then remain underwater for the pleasure of the underwater flora and fauna).

I participated in this for 7 years. For 7 years I saw customers who wanted to consume. Consume depth, consume material, consume gas, consume level card, and consume selfie.

My life as an instructor was turned upside down when I once saw a center owner who wanted to sell to his clients knowledge and skills as if this was the only service they were paying for. Basically if you do not have the level and you do not want to learn anything I reimburse you and you can leave ...
The final word
We could also talk about hardware manufacturers. There would be so much to say about it, perhaps the driving force behind the "fast food diving" world we are facing. But it's time to wrap up this article which I'm sure will chuckle more than one, generating all kinds of comments. But do we really have to wait until Greta Thunberg come and pull our ears like bad students?
In the meantime, we are barely coming out of the winter celebrations, widely sprinkled with drinks and celebrations to celebrate this as every year. On the occasion of the largest gathering of divers in Paris, Dusseldorf or Orlando kilometers of plastic will be peeled from the rolls of carpet and put in the trash; tons of products will be transported and, icing on the cake, almost everywhere cigarette butts will end up in the gutters and inevitably in the sea ...
In the end, I think back to this handful of diehards, in Reunion, they justify the slaughter of several species of sharks in the name of their sport, their passion ... But is our diving behavior so different ? If we continue in this direction without asking ourselves questions, without rethinking the consumption of diving, where are we heading?
We hope this article caught your attention, maybe for some of you, it will make you react, we hope. Certain issues are complicated, for sure, we are ourselves actors and guilty of this issues on many levels, but in no case will things get better without an open mind and reactions from diving comunities.
Article by Christophe Chellapermal